Optimized & Industry-ready Solutions
Our new service offerings
OSHA-Compliant Forklift
Certification
Full-time Certified Trainer
Classroom instruction
Hands-on evaluation in our facility*
Variety of PIT's
Proper documentation for your records
Basic training for refresher / upskilling
Provide as a stand alone service offering
* OSHA requires operators be certified on the equipment in the facility they will be operating in
Full-time positions
Industrial worker version of executive search
Expands the potential applicant pool from 3.7% of the workforce to 62% of the workforce

The best candidates simply won't consider a T-H position

Ignite does the hard work of recruiting, interviewing, screening, vetting and validating candidates
Your hiring representatives:

Interview pre-screened candidates
Provide immediate feedback
Extend job offer directly to candidate / determine start date

PrimeHire Search Fee

Same price as a typical Temp-to-Hire fee
Invoiced and earned over an 8 week period
If employee leaves for any reason during the hiring period, invoices stop

Win-Win

Companies get a more committed employee than a temp
Employee starts earning benefits from their first day of employment
Project work and seasonal positions
Labor market has changed

Flexibility ranks #2 (right behind pay rate)
Workers have the option to select weekly work schedule
Software platforms make it easy for employers and workers
44 million people can't / don't want 40 hours per week

Most successful in 4 to 5 hour shifts
Perfect for the logistics industry –e-commerce

Transferable skills
Very short learning curve
Reduce / eliminate overtime
Fully Equipped Facility
We train and evaluate forklift operators in our own customized training facility, complete with a forklift obstacle course, pallets, and a pallet rack.
Our training room is equipped for presentation, lecture, discussion and evaluation.
Temporary Staff
We offer traditional temp staffing services for industrial jobs.
What makes a great manufacturing employee If you think about what makes a great manufacturing employee, you might think of traits like strength and a …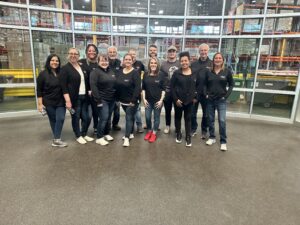 At Ignite, we live here and we work here, so we also put a high value on community service. In fact, service is one of …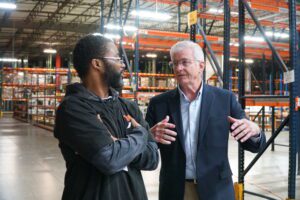 What makes us a different kind of staffing agency? You probably have a general knowledge of how a typical staffing agency works, but Ignite …
Need Reliable Workers?
We Source Hard Workers for Your Industrial Positions, Both Traditional Temporary Staffing, and Recruiting for Permanent Hires.