We Care About Our Community
At Ignite, we choose a new charity monthly in the communities where we live and work.
Whether it's a 5K race for a health concern, or volunteering at a neighborhood food pantry, at Ignite, we put our boots on the ground to show we care. Team members work together to support a new cause each month. Read about our latest efforts in our Impact articles.
Ignite recently partnered with our client, ODW Logistics, to support the American Heart Association in raising money to fight against heart disease and stroke which …
During the month of May, Ignite fundraised for the Nation Multiple Sclerosis Society. Although raising money for the MS Society was a key part of …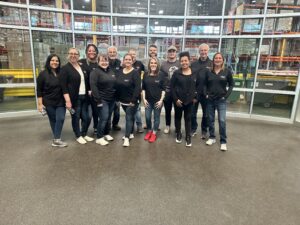 At Ignite, we live here and we work here, so we also put a high value on community service. In fact, service is one of …