Ignite recently partnered with our client, ODW Logistics, to support the American Heart Association in raising money to fight against heart disease and stroke which are the nation's #1 and #5 killers.
The preparation for this community impact initiative began in July. We planned several fundraisers and events to raise funds for this cause. We started off with an ice cream social. We then had a spirit week and ended with a donut fundraiser.
The Ignite team had so much fun rallying together to support the American Heart Association.  Our staffing partners were immensely helpful in our fundraising efforts as well.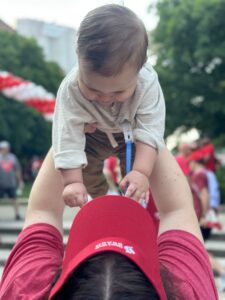 We then attended the Columbus Heart Walk in McFerson Park in downtown Columbus. This event was a great way to celebrate the efforts of everyone raising funds for the American Heart Association. Many people brought their pets, families, and friends to the event. This event was truly designed with families in mind.
All in all, we raised $59,102.37. We were in the top 5 fundraising organizations. If you are interested in learning about how you lead a healthier life with a lowered risk of heart disease and stroke, or support from the American Heart Association next year, navigate to the link below
https://www.heart.org/en/volunteer/opportunities